– Suitable for 14 years and above – 
Date: every Wednesday (starting 18 April)
Duration: 9 weeks
Time: 3.30pm to 5.00pm
Location: Let ém Play Function Room – 18 Boon Lay Way, #01-100, Singapore 609966.
Description
I bet you've seen drone being flown around in the skies with cameras attached to it. Ever wanted to learn how to operate one yourself? Here at Let 'em Play, we teach you how to have a stable flight for the drones and video angles for footages of the film. Do not hesitate further as we provide 9 weekly lessons on basic drone aerial filming course! Expect to learn the fundamentals of flying and the internal components of the drone as well.
Learning Objectives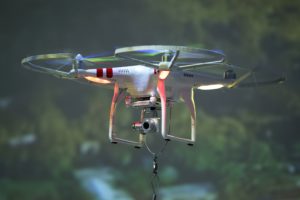 This course is focused on understanding basics of drone fundamental and operations. Through that knowledge, we also teach techniques and tricks to taking good footage of aerial videography.
Lesson Plan
Lesson 1. Drone Safety Consideration and Practice
Lesson 2. Drone Regulations
Lesson 3. Theory of Flight & Lithium-Polymer Battery Characteristics and Care
Lesson 4. Drone Flight Controls
Lesson 5. Building a Drone (flybrix) & Aerial Photography Drone Parts
Lesson 6. Practical Aerial Videography
Lesson 7. Practical Aerial Videography
Lesson 8. Filming
Lesson 9. Review
*Please take note that lesson plan is subjected to changes, depending on the learning capabilities of the class.
Cost: $750 / pax (9 lessons)
Note:
– course will require a minimum of 8 pax to commence
– all materials will be provided
– first 5 lessons will be conducted indoors at Let ém Play while last 4 lessons will be conducted in UWC (Dover).
– please bring along writing materials for all lessons.
Frequently Asked Questions (FAQ)
 Q: What are drones?
A: Drones are basically Unmanned Aerial Vehicles (UAVS), that are flown by "pilots" who are on the ground. They are like the aircraft versions of the remote cars being played.
Q: Is it hard to operate and navigate a drone?
A:Drones are not hard to operate. Besides, we have well trained professionals to guide each and every participant during the session.
Q: Where are the lessons held?
A: The first 5 lessons will be held indoors and next 4 lessons are outdoors. The event location can be brought to the convenience of your choice, but certain areas are subjected approval.
Q: Who will be teaching the courses?
A: Professionals from the industry will be teaching the course with a few facilitators to guide and assist participants.
Q: What is the average size per class?
A: Each class can accommodate up to 8 to 20 pax.
To sign up, please enquire at our contact page on the right or email to playlearn@letemplay.com.sg.