– Suitable for 10 to 16 years old – 
Date: 23 June 2018, 1pm to 4pm
Duration: 3 hours course
Location: Let ém Play Function Room – 18 Boon Lay Way, #01-100, Singapore 609966.
Description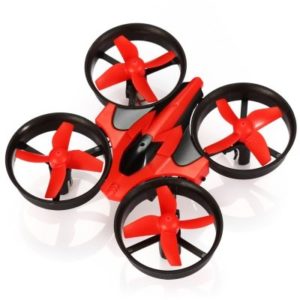 Ever wondered how cool it is to be flying a drone in the skies? Have you wanted to learn how to operate one on your own and control every bit of the flight path and perhaps one day enter a racing competition? If you ever thought so, then wait no longer! Here at Let 'em Play, we provide drone flying 1 day courses that teaches you the basic operations of a fully manual drone and navigate it through an obstacle course designed by your instructor.
Additionally, you get to have fun hands on approach to robotics programming using various robots that we have brought in from around the world; the lessons planned are specially crafted to encourage kids to explore, experiment and think out of the box.
Have what it takes to overcome the challenge? Sign up now and stand to win prizes at the end of the day!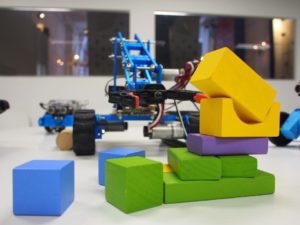 Course Objectives
Learn about technology: These modern toys have come a long way from their radio-controlled predecessors, and it is these advancements that make drones and robots so fun to learn about!
Navigate a Drone Obstacle Course or a Race Course: A drone and robotics obstacle course is a great way to learn the finer aspect of flying and racing. Make it a competition by adding in tasks for the drones and robots to do along the way, and see who gets to the end first.
Program Schedule:
12.30pm: Registration Opens @ Let 'em Play Function Room
1.00pm: Drones Course (1 hour theory + 1 hour practical)
3.00pm: Robotics Trial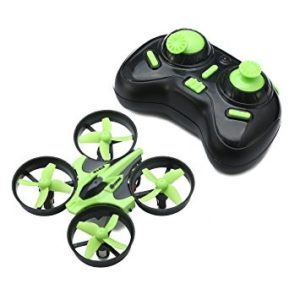 Course Fees: $160 / pax (inclusive of purchasing a drone to keep)
Frequently Asked Questions (FAQ)
Q: What are drones?
A: Drones are basically Unmanned Aerial Vehicles (UAVS), that are flown by "pilots" who are on the ground. They are like the aircraft versions of the remote cars being played.
Q: Is it difficult to operate and navigate a drone?
A:Drones are not hard to operate. Besides, we have well trained professionals to guide each and every participant during the session.
Q: Where are the lessons held?
A: The lessons will be held in the function room of Let 'em Play @ Tradehub 21! Most importantly, it is weatherproof!
Q: Who will be teaching the courses?
A: Professionals from the industry will be teaching the course with a few facilitators attached to guide and assist participants.
Q: What is the maximum size per class?
A: Each class can accommodate a maximum of 20 pax. We also need a minimum of 8 pax to start the cost.
To sign up, do drop an enquiry on the contact form on the right or email to playlearn@letemplay.com.sg.