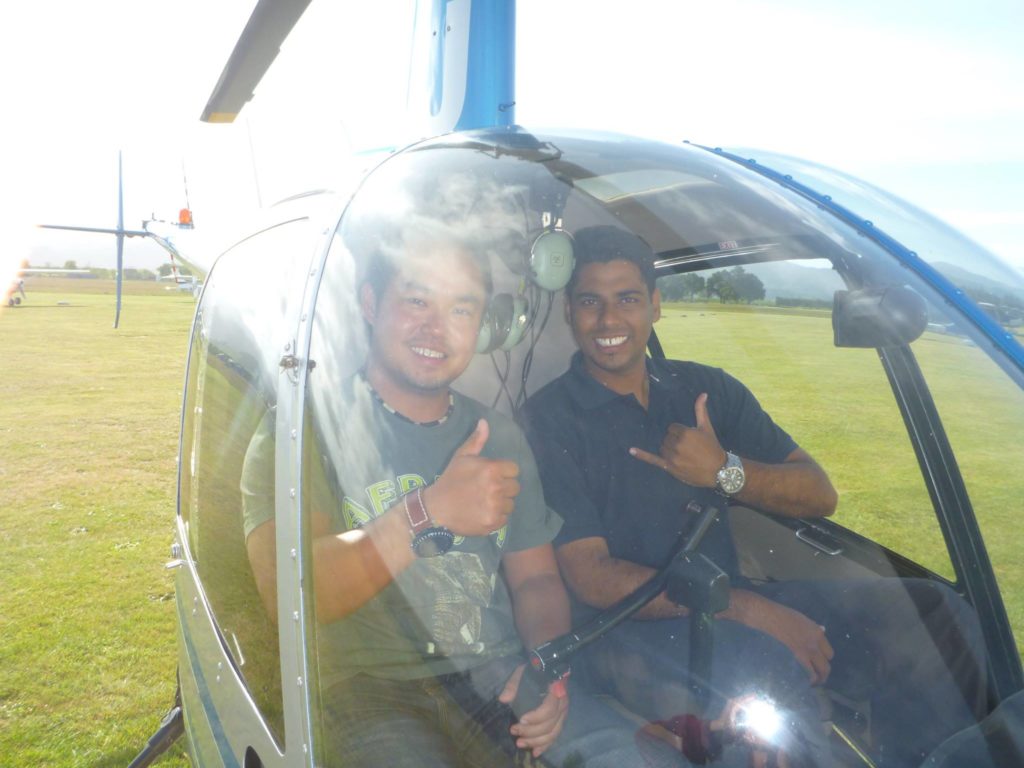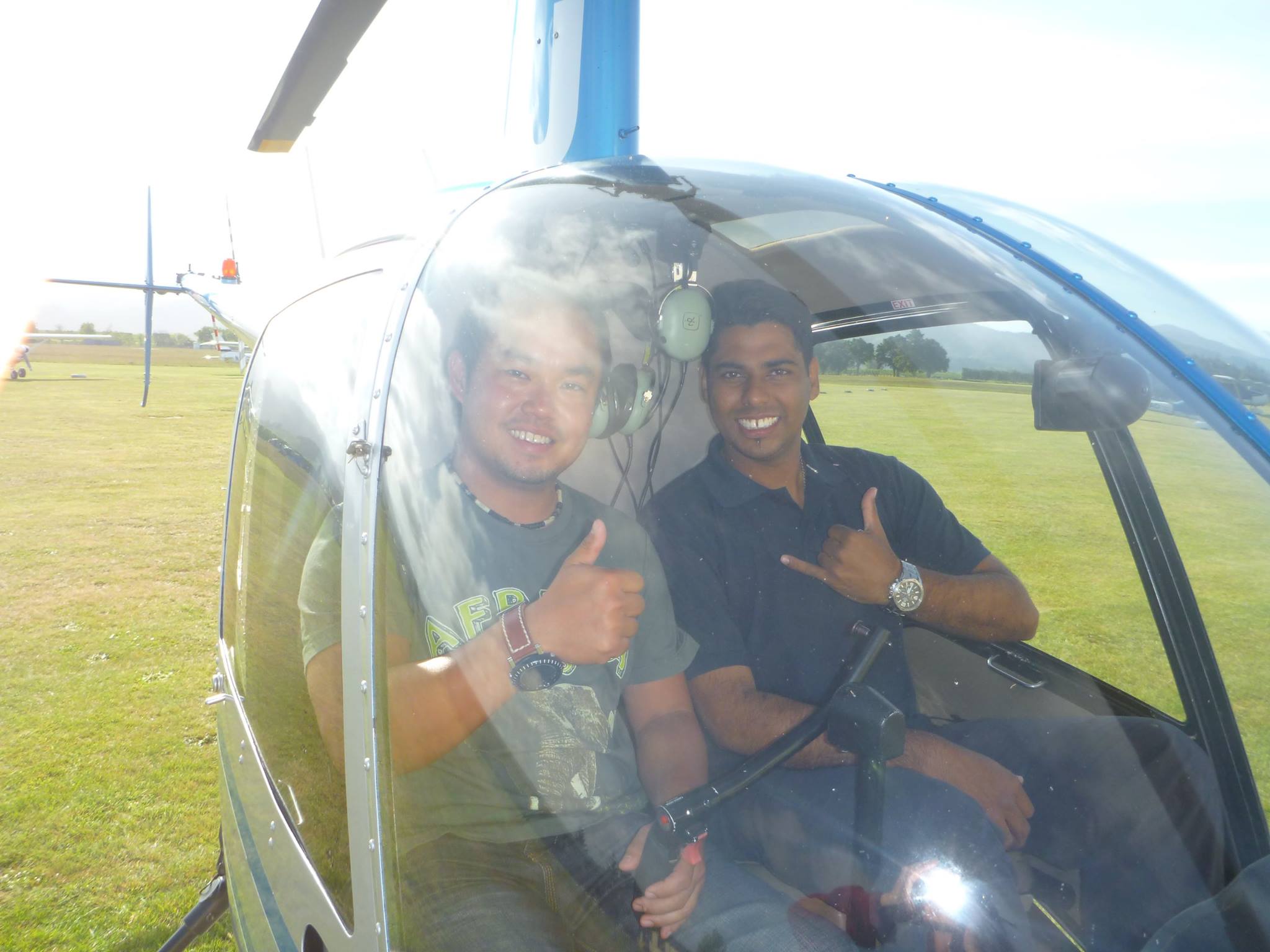 – Suitable for 16 years and above – 
Date: every Saturday from 10am to 12pm (starting Oct 2019)
Duration: 2 hours
Location: 116 Jalan Bukit Merah, #01-1655, Singapore 160116.
Brief Description
Fulfilling your childhood dreams of being a pilot is no longer as unachievable as you thought. The WOW Experience has put together a program which allows individuals from 16 years old and above to go through a guided program and attain solo flight in an actual fixed wing aircraft and/or a helicopter through professional training by qualified instructors. Dare to dream and take your first step to the world of aviation with us!
Participants of this program will be going through 6 ground school preparatory lessons over 2.5 months and eventually head to New Zealand for flight training to attain their solo flight certificate. These training milestones and hours can be accredited into their advancement should they think that they would like to advance further pursue the interest to attain the Private Pilot License (PPL) or the Commercial Pilot License (CPL) to eventually work for an airline.
All necessary arrangements from ground school training in Singapore to flight training in New Zealand and eventually attaining the "SOLO Standard Certificate" will be organized by The WOW Experience. This is prepared in a hassle-free manner so that participants can concentrate fully in the training and achieve the milestone in the shortest time possible. Any personal further advancements to pursue their training can be arranged with the flight training school in New Zealand thereafter.
Options are given for students to go through the program between fixed wing aircrafts (aeroplane) or rotary aircrafts (helicopter). Below are some points to help students decide which type is more suitable for them.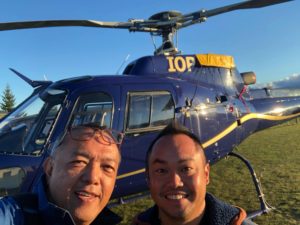 Helicopter
– more moving parts in the aircraft hence requiring higher concentration levels and focus while flying
– fly at lower attitude and able to do more interesting and types of work like rescue, medical evac, underslung work, hunting & sightseeing charters, work that requires landing on remote places etc
– able to do snow ladings and on beaches or rivers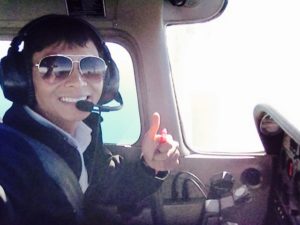 Airplane
– usually flights from point A to point B and only in airports
– possible to gain entry into commercial airlines through advance training into attaining CPL
– fly at higher altitude and can cover further ground distance
Possible Achievement Attained by the end of the Program
"SOLO Standard Certificate" issued by the Flight Training School & The WOW Experience
Official CAA approved hours in the log book, eligible as experience to further advance into PPL or CPL
Discover their interest in flying before taking the big step into official full on flight training
Photos and Videos during the course and 1st solo flight to be shared with friends and families
Understanding of flight theory and aviation related topics through ground school training
Course Structure & Lesson Plans
Week 1 – Introduction of Program Outline and Setting Expectations
Week 2 – Basic Principles of Flight
Week 3 – Radio Communication
Week 4 – Weather to Fly
Week 5 – Air Laws
Week 6 – Human Factors
Week 7 – Flight Experience / Introduction to New Zealand Flight Environment (optional)
2.5 weeks SOLO Training – Follow on trip to NZ Flight School for training (longer duration if planning to attain PPL straight)
Cost Involved
Helicopter SOLO Standard Certificate Training – $10,850 (SGD)
Airplane SOLO Standard Certificate Training – $6,850 (SGD)
Includes:
– theory lessons and materials
– 15hrs of rental in the helicopter OR aeroplane (weather permitting)
– photos, videos and certificate at the end of the course
– flight instructor training, flight log book, fuel charges and landing fees while training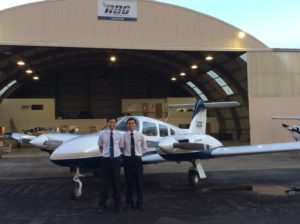 Excludes:
– return commercial flight from Singapore to New Zealand
– land transfers in New Zealand
– land transfers in Singapore for flight experience conducted in Johor
– medical cert 
– accommodation and meals while in New Zealand
– optional Flight Intro Experience or additional trainings (helicopter or airplane available) in Singapore / Malaysia
Note:
– trip to New Zealand for actual flight training will be briefed on Day 1 of the course
– students will be given time to plan which slot in the summer break will work better for their travels
– family members are allowed to travel with the students and The WOW Experience is happy to arrange the trip together for them if required
– ground School is being done in Singapore by trained pilots while actual flying will be done in New Zealand
– a period of 2.5 weeks will be recommended for students to complete the solo training, however they can opt to come back earlier should they finish the course or to stay longer for vacation at their own expenses after the 2.5 weeks
– above is valid for supervised solo flying. Package options to attain direct Private Pilot License (PPL) for either aircraft is also available; enquire to find out about accelerated training to get your International Recognised Private Pilot License through additional advance quality training (Inclusive of materials)  
Frequently Asked Questions
Why does the student have to do the flying in New Zealand and not in Singapore?
Singapore airspace is very busy due to our booming commercial airport. While the rest of the airspace are controlled by the military and hence, there isn't any decent flight training spaces in Singapore. We run concurrent programs where you cover the theory lessons, and other essentials, in Singapore to equip you to accelerate your training duration overseas. We understand that more weeks you spend overseas, the higher cost it is for you to attain your license. Hence we want to provide this option to help you spend the least in fulfilling your flying dreams.  
New Zealand is chosen as they follow very well-regulated flight training rules which provides a very safe environment for training. Their strict standards also help to ensure the students are guided and trained by qualified instructors, with well-maintained aircrafts.
Why is there so much a cost difference between flying helicopters and airplanes?
Helicopters are more complex and hence also more costly to operate. They also burn more fuel than normal airplanes.
If I would like to pursue to do a Private Pilot License, how much more training will I need to do?
This course aims to get you to do your first solo flight, which happens to also be the milestone as part of your Private Pilot License (PPL) course. Upon completing this solo course, we will follow up with candidates to get them trained further to attain their PPL license. You will need a lot more theory and practical training to get your PPL which we will share more during the course. The course which you go through now is an experience, which can be counted towards your PPL course too, that pushes you into your first step of aviation and to determine if you really like flying in an airplane or helicopter.
How much will the extra cost be for the travel to New Zealand for the training?
The extra would be estimated as the below:
Return air ticket to NZ & air/land transfer – $1200 to $2000
Accommodation – $300 onwards per week depending on accommodation type
Meals – $5 to $15 per meal
Medical examination – $600 to $800
When will the travel dates and other course arrangements be finalized?
All additional arrangements will be done within the first 3 weeks of the course.
What if I decided not to pursue with the course half way, would I be refunded?
There will be a non-refundable fee of 30% of the course fee as long as you have not confirmed and booked your flight ticket to NZ for the training. Depending on which stage you back out, there could be additional charges.
How sure are we that the training done here can be accredited to any further flight training in future?
All hours and flight training hours are documented in the Pilot Log Book. As long as your future training is relevant to what you have done with us, the hours will be counted internationally.
I have an eye-sight issue, I do not have perfect eye-sight. Can I still participate?
Yes. You do not need perfect eye-sight to fly an aircraft.
Can females join the course? I'm really interested to become a pilot.
Gone are the days where only males can be pilots. As long as you are above 16, we welcome you.
I'm not sure if I really want to do this. Is there another cheaper option where I can try this out first? 
If you think you are not ready to go into achieving a solo flight, there are joyrides options as well. However in this case, you will not be able to pilot an aircraft at all. It will be subjected to air traffic and weather situations which you may or may not get a chance on the controls. Chances are, you will get to do it but we just don't wanna promise upfront here. Please see this link for the Flight Introductory Program.
To sign up or enquire, please fill in the contact form on the right.