Water-walking ZOVB balls are the new kids in the block! These balls, unlike our conventional ZOVB balls, are single-layered with a zipper on one side. This will be your dream come true if you ever wished you could walk on water!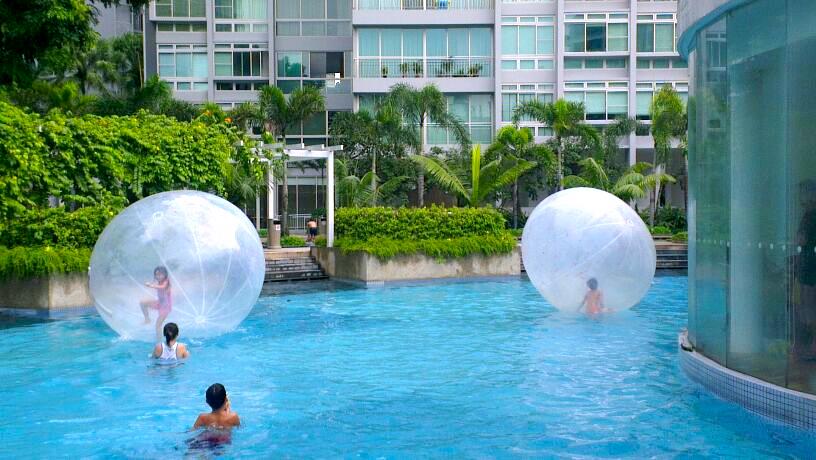 What is Water ZOVBing

Water ZOVBing simply involves getting inside a giant plastic ball and walking on water! Race your friends from one end of the pool to the other and have a laughing good time trying to get your balance inside our Water Zovb balls.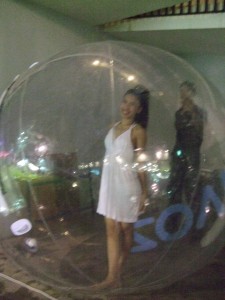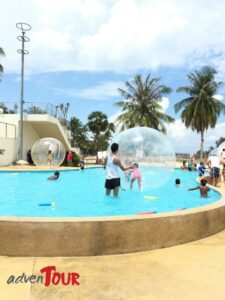 Benefits of Water ZOVB
Our Water ZOVB balls will be the highlight of any pool party! We promise a splashing good time – whether your party location is at your own private pool, condo swimming pool, club pool, school pool or even an inflatable pool!
Not only do our Water ZOVB balls bring fun at parties, they also bring the 'WOW' factor to any corporate event! Substitute water with carpets or soft lawns, our balls are huge visual objects that will create a unique and lasting impression for your product or brand launch, dinner & dance event or even a carnival!
Recommended For
Water ZOVB is the perfect activity for pool parties, casual get togethers, corporate events, carnivals and more! If you have an upcoming event and would like to find out more about Combat Skirmish Laser Tag, just drop us a note and share with us your details!
For more information, visit our Water ZOVB Official Website.