Prices KNOCKED DOWN for Bloop Games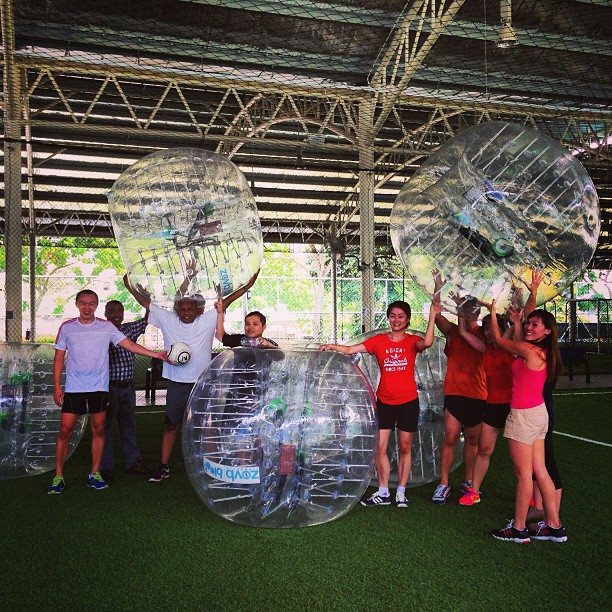 We are celebrating our 10 years anniversary this year and we cannot stop wanting to extend our specials to you. So we have decided to knock down our prices for BLOOP Soccer & Games! There are too many Singaporeans being so crazy about this latest craze about the bubble suit thingy which players can get in to play Bubble Soccer / Bloop Soccer. Not only Soccer games are possible, you can also do different styles of Bubble Ball Games with it. Well, the main gist of it is about bumping each other and having lots of fun.
You can do this for a Birthday Party, friends get-together, Corporate Bonding Session or simple just some fun games! There are lots of places you can play BLOOP in, just drop us an enquiry to know more.