SCUBA Diving aims to expose participants to a different realm from that experienced in normal activities and to challenge them to step out of their comfort zone, into the unknown of the aquatic surrounding. At the same time, this also opens a proper learning path for current divers in Singapore for their continuing education in diving in a safe, fun and relaxed environment.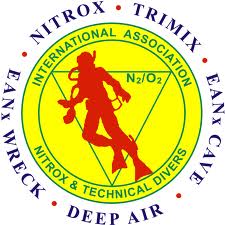 There had been many bad practices taught by unlearned and irresponsible instructors out in the diving industry. The WOW Experience offers IANTD (International Association of Nitrox and Technical Divers) with her fleet of technical divers / instructors aim to reduce such practices and devotes their teaching and education with their passion and love for diving. Many of her instructors hold a day job and teaches diving out of passion and love for the sport.
You could be going through a course as a student, following a leisure dive trip as a fun diver or even just sitting down and chit-chatting with a fellow instructor, you will surely be able to learn a tip or two with regards to safe and proper diving. IANTD being a technical agency at large, we do not market ourselves as a mass certifying agency like PADI but we focus on giving quality and proper training. At the end of it, it's not about the number of C cards you collect but about how you dive and be responsible to yourself as well as your loved ones.
Courses which IANTD offers include all the recreational levels from Basic Open Water Course to Open Water Instructor Course. Aside from the usual course, IANTD also offers NITROX diving, Deep Air Diving, Recreational Trimix and Advance Nitrox Dive being in the recreational field of diving.
Under the Technical Section, you will be able to undergo courses like Tech Diver, Normoxic Trimix Course, Full Trimix Course, Wreck Penetration, Cave Penetration, Gas Blender and even Rebreather Diving. We have renown rebreather and technical instructors in our midst to contact such courses in Singapore as well as Bali and Brunei.
Contact us and tell us your requirements and I'm sure you will be satisfied with what you can get through us.