PARTNERSHIPS & COLLABORATIONS
Interested in having our activities at your resort or engaging us for programmes and workshops? Contact us today!
Resort Attractions
Refresh your resort activities and bring in something new to attract guests, we've got lots of fun and interesting activities just for you! Enquire with us today!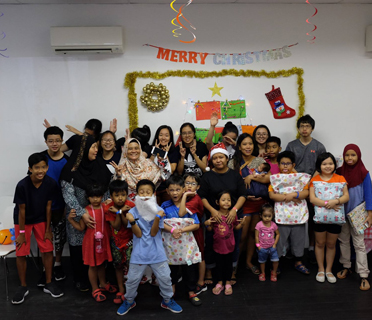 Corporate CSR
Looking for a meaningful way to engage the community? We've got CSR programmes lined up both locally and overseas in Bintan. Enquire with us for more information!
School Sports Programmes & Workshops
We've got fun and interesting programmes and activities to engage students that would value add to any school curriculum. Speak to us today!
BUSINESS CONSULTATION, FRANCHISE OR EQUIPMENT SALES
If you're interested in starting your own business or getting any equipment you see on our site, drop us an enquiry!
WHAT OUR CLIENTS SAY
"Event organizers did a very good job and were most helpful in their planning. All in all a truly enjoyable experience. Well Done staff of Combat Skirmish!" "Combat Skirmish – you have done a great job. I enjoyed myself a lot" "Very well managed events with capable + friendly facilitators." "Very good presentation and well organized activities." "You've given us a fantastic trip here. If I have a choice, I'll choose Combat Skirmish again. Well done. Keep it up!"
West View Primary School
Teaching Staff
"My team loved your CSI program. Really ragged our brains to solve that mystery. It was good fun though. Keep it up. We will recommend you to our other departments."
"We had a wonderful time yesterday. We have never heard so much laughter in our Batam plant before and thanks to your team for breaking the ice and injecting so much synergy. Look forward for our next year's session with you."
Schnieder Electric
Caren Tan
Had a gathering w kids childcare friends after all went p1. Fantastic pl. The kids get to encourage each other to cross the obstacle and staff was extremely helpful and friendly! Thumbs up! Parents joined in fun and give our "non sporty limbs" a good workout too! We be definitely back for more! The math n science quiz adds a further element to the fun!
News & Events
Have you ever had that dilema on whether to do an indoor or outdoor team building activity for your upcoming […]
EVENT PLANNING & STYLING
Need help with planning your Company's D&D, Family Day Carnival or anything at all - throw it to us and we'll see to all the hassle and logistics for you!
Our Partners