Mr. Joshua Tay, being the Founder and Director of The WOW Experience, had started his business at the age of 26.

At that point in time, he had no mentors nor advisers to guide him in doing business. He did not come from a well-to-do family and starting up a 6-figure investment business is never child's play. He had gone through dramatic experiences in raising his money to start the business started. Being a strong believer of God and Christianity, he had braced through the difficulties and seen how God had been so real to him in getting his business started. From then on, he knew that his business is going to be God-led and nothing will stop him from prospering if God had intended him to be.
Mr. Joshua Tay eventually started Combat Skirmish Singapore Pte Ltd in Jan 2006, as his 1st company, specialising in Outdoor Laser Tag activities.
At that point in time, such an activity was unheard off and the closest associated activities will probably be the traditional indoor laser quest or paintball. Combat Skirmish Singapore naturally became the pioneer in introducing technology into the outdoor gaming sector in Singapore.
Joshua scrunched and worked hard from his home office and tried more ways than one to spread the awareness of such new sport in Singapore. He ran Combat Skirmish Singapore Pte Ltd as a mobile business, bringing lasertag activities to customers' door steps and conducted numerous events and shootouts in public parks. Joshua knocked on doors, did various road shows and marketed his new product aggressively through electronic media, word-of-mouth and his contacts with schools and The Boys' Brigade. He was also running the company on a 1-man show and did all aspects needed to operate all by himself.
As according to plans and business forecasts, the initial 6-figures investment, mainly used for purchasing the gaming equipment and getting necessary licenses, was only supposed to breakeven after 1.5 years into its operations. However, being placed at the right place at the right time, together with his careful and meticulous management in operations and expenditure, the complete ROI happened within 9 months from the date of start-up date. That encouraged Joshua tremendously and he knew he was heading the right direction and continued to persevere and worked very hard for his little business venture.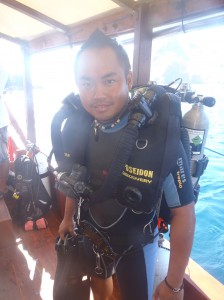 In the 2nd year of his operations, his efforts about Combat Skirmish spread and the demand for his services increased substantially. He had been receiving too many bookings beyond what his guns could handle that he finally decided spend his profits to expand his current fleet of 35 guns to 110 guns, in order to curb the increasing demand for lasertag activities in Singapore.
Business continued to do well and only after 2.5 years after Combat Skirmish was started, Joshua finally got himself a proper office in West Coast area and hired his 1st full-timer to assist him in the his operations. Having additional manpower to assist Joshua, he worked even harder to grow and diversify his company. In the 3rd year of his operations, he felt that he needed to give more variety and options to his clientele base in order to retain customers, he thus started The WOW Experience Pte Ltd as the holding company for all his creations and within that same year, Joshua also pioneered ZOVB Singapore (big plastic ball from New Zealand to roll down slopes on land and walk on water), Laser Clay Singapore (trap / skeet shooting using laser, originated from UK) and Adventour Singapore (being the first and only adventure portal in sunny Singapore to provide like-hearted adrenaline junkies like him to discover Singapore thru nature and adventure).
Under the leadership of Joshua, his company continued to grow steadily and achieve various milestones over the years. Since then, every year had been rewarding and fruitful.
During this period, Mr. Joshua Tay had also gave speeches and attended to many of his friends' needs when it comes to advise on Life Directions, Career Options and Relationship Issues. Many had benefited from his insights and sharing on such matters and his ability to think on 2 sides of story. In additions, Joshua had been travelling quite extensively from the end of 2010 till now. Through the travelling, he had exchanged pointers with international coaches and learnt how to appreciate and respect various cultures and traditions. His travels to the different countries include various volunteer work with the less fortunate over Brazil, Paraguay, South Africa, Zambia, Zimbabwe, Mozambique and international exposures in London, Italy, France, California, Chicago, Omaha, , Japan, Korea, Australia, New Zealand and many more…
Through the vast different exposures Joshua obtained in all these travels, he had seen, understood and appreciate more about different aspects of LIFE and therefore he is equiped with necessary skills to do life coaching and counselling through his success stories and his humble experiences in these countries – mostly from personal walk through experience and case studies while exchanging pointers with similar counter-parts.
Drop us a contact if you would like to have a session with Joshua. First session is usually FOC to understand your needs. Take a first step for yourself today…