Fancy transforming yourself into the invincible blob? Watched too many wacky Japanese game shows and you're itching to try something out of this world? Now you can! With the newest addition to the ZOVB family, we have BLOOP!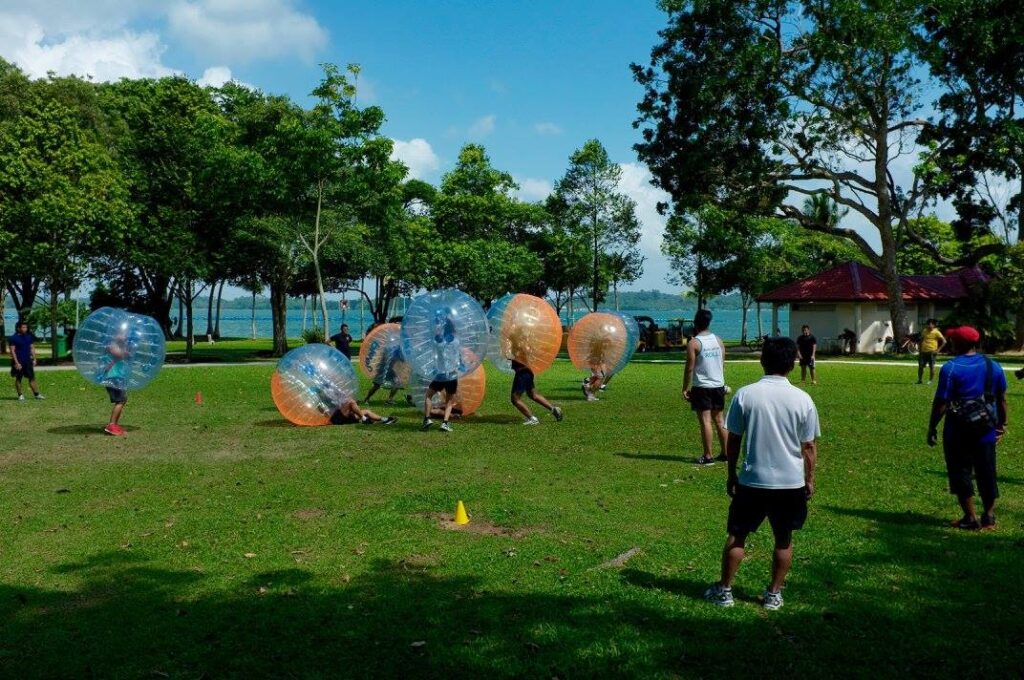 What is Bloop
Bloop is almost like a mini ZOVB ball! Once inside your Bloop Bubble Bump Suit, you are practically invincible – run head-on into your friends (also Bloop-ed of course) and send them flying off in the opposite direction. With Bloop, anything is possible – you can play a whole variety of games with your bubble bump suit on, from Bloop Soccer to Royal Rumble, even the classic favourites like Dog and Bone and more!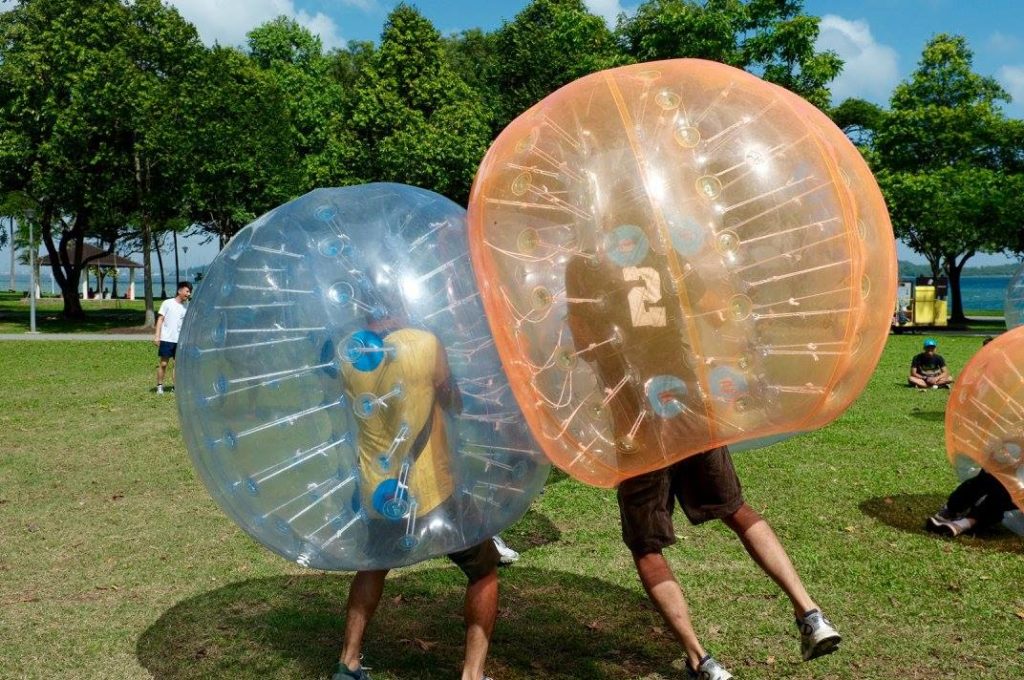 Recommended For
Bloop is an all occasion activity for all ages! Whether you're planning a birthday party, bachelor party or a fun day out with your family or friends – Bloop games are versatile and can be customised to meet your needs and requirements. Not only do we conduct fun Bloop sessions, we also run team building programs and activities with Bloop!
For more information, visit our Bloop Official Website.