The BEST Camp that rocks Singapore every school holiday is here once again! Camp QUEST is for kids from 7 to 12 years old and will be meeting in HomeTeamNS Balestier Clubhouse this 7th & 8th of September.
Day 1 will be centered around the clubhouse where participants will be learning the fundamentals of Stand Up Paddling in the swimming pool and also having a go in Water ZOVB and Water Tag games by the pool! A set of perfect activity for the ultra warm weather these days! Kids will be wearing bouyancy vest when doing water sports in the deeper pool while Water ZOVB & Water Tag games will be held in the shallow pool.
After lunch, they will venture out for a game of Combat Skirmish Laser Tag where they will hone their shooting techniques, strategy planning and team work within their teams. Always the hot favourite activity for the Holiday Camps since the beginning of time!
On Day 2, it will be a game of AMAZING RACE for young ones. They will learn to work in their assigned groups, navigate the tasks and challenges as they solve clues, race against other teams and complete team based challenges to emerge Champions! This is another all time popular activity for the ever energetic nature of theirs!
Lunch and transport is provided when necessary and do sign up early as slots are limited. Drop us a note in our contact form on the right or below to start the registration process! We know exams are near but it's always healthy to have them out in the outdoors for a day or two of adventurous activities so their minds remain sharp and focused!
See you there!
The school holidays are just round the corner once again! We have yet another set of enriching fun programs for your little friends from 4 to 8 years old – Camp SUPER!
The itinerary is specially crafted to suit children of younger age group to challenge themselves to outdoor sports and adventure, and also taking it easy so as not to put too much pressure on them to perform.
Participants will be learning safe cycling techniques in either 2 or 4 wheels bicycle and go on a little expedition ride in East Coast Park, followed by a game of Combat Skirmish Laser Tag to inculcate teamwork, cooperation and strategy planning. 
The children will also be exposed to outdoor trekking, map reading and tent pitching on Day 2 of the camp over in Dairy Farm Hiking Trails. It's going to be lots of fun and interactions, to build social skills, between the groups, with games along to way to make the entire day super interesting for their curious hearts!
Slots are limited so sign up early to avoid disappointment. This 2D sports and adventure program is definitely going to be one to remember for participants!
Do drop us a note in our enquiry form to start the registration process and don't forget to invite a few of your child's friends to buddy up with him for the adventure!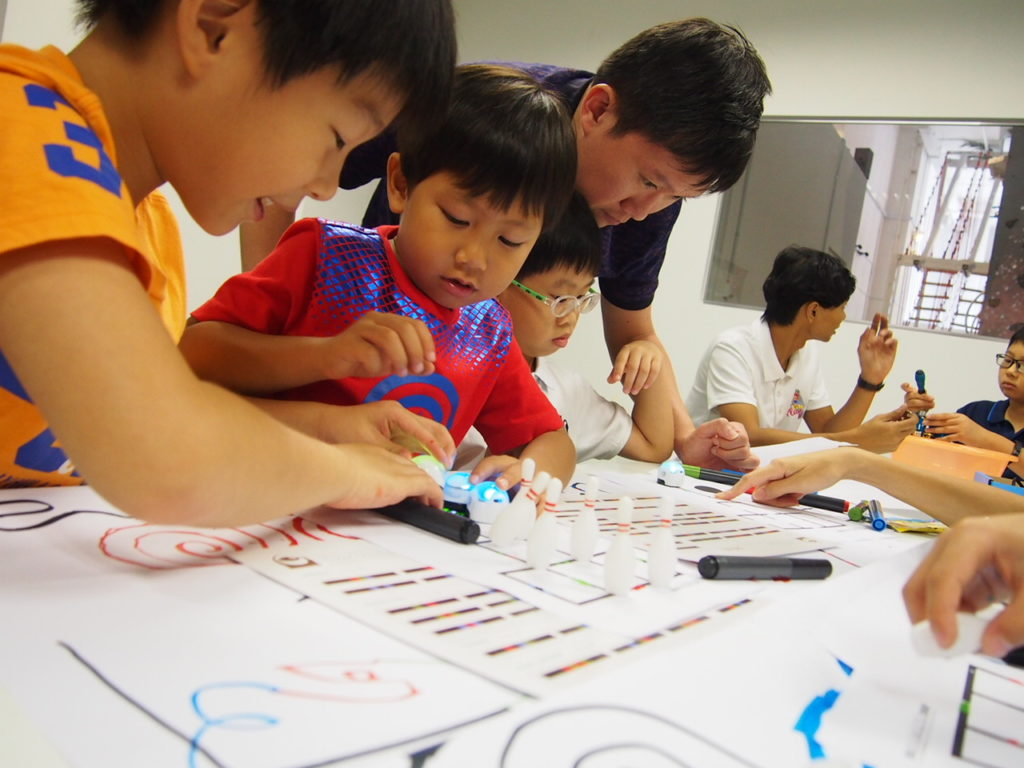 Sign up courses for your children with the BEST Holiday Programs & Camps in Singapore! We offer unique holiday programs where kids get to learn character values while having lots of fun. A totally different approach to conventional methods of learning. Having constant requests for school holiday programs and courses over the years, we recognised that learned parents are always seeking for their kids to upgrade themselves and to expose them to outside of school activities, physically and mentally.
The WOW Experience uses only professional and trained instructors to conduct the various courses. We are open to starting exclusive school courses for organisations with a minimum commitment of numbers for each course. Drop us an enquiry and we can discuss further.