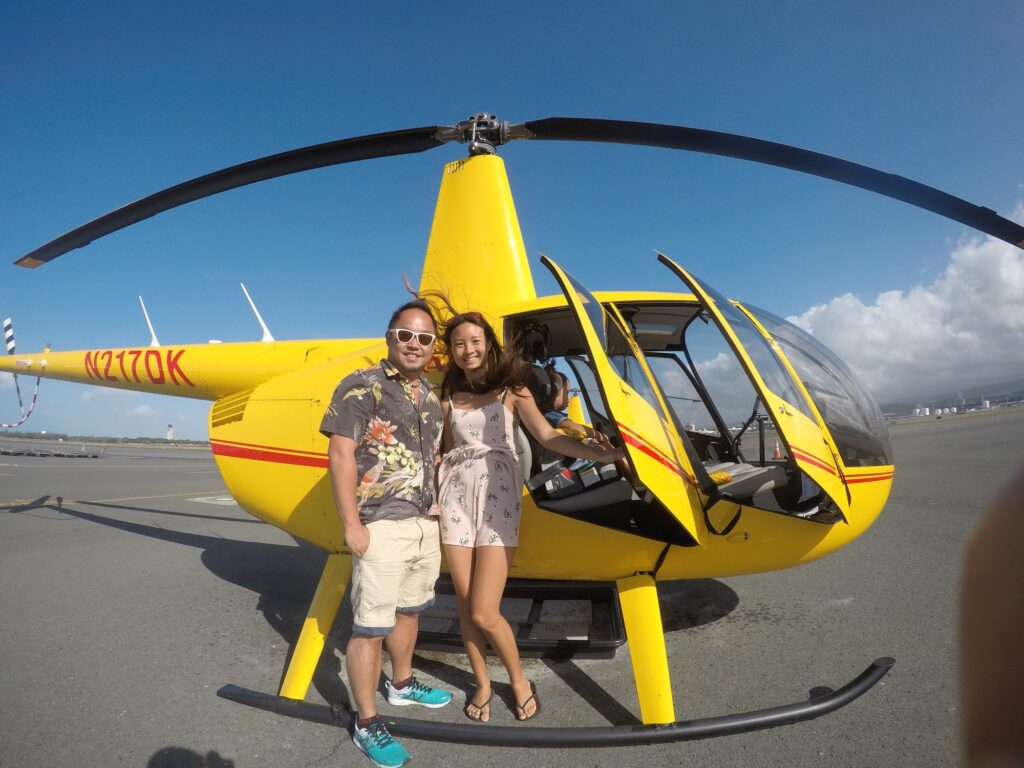 Ever thought of being a pilot and don't know if you would like it or how to go about it? We would like to help you in this aspect. The WOW Experience has put together a Helicopter Flight Programme in Singapore & Malaysia (Johor) where participants can get to experience General Aviation flights in Robinson Helicopters (R44). This program aims to expose individuals to flying helicopters and to pursue a Pilot's Licence for a career or simply just a hobby or bucket list!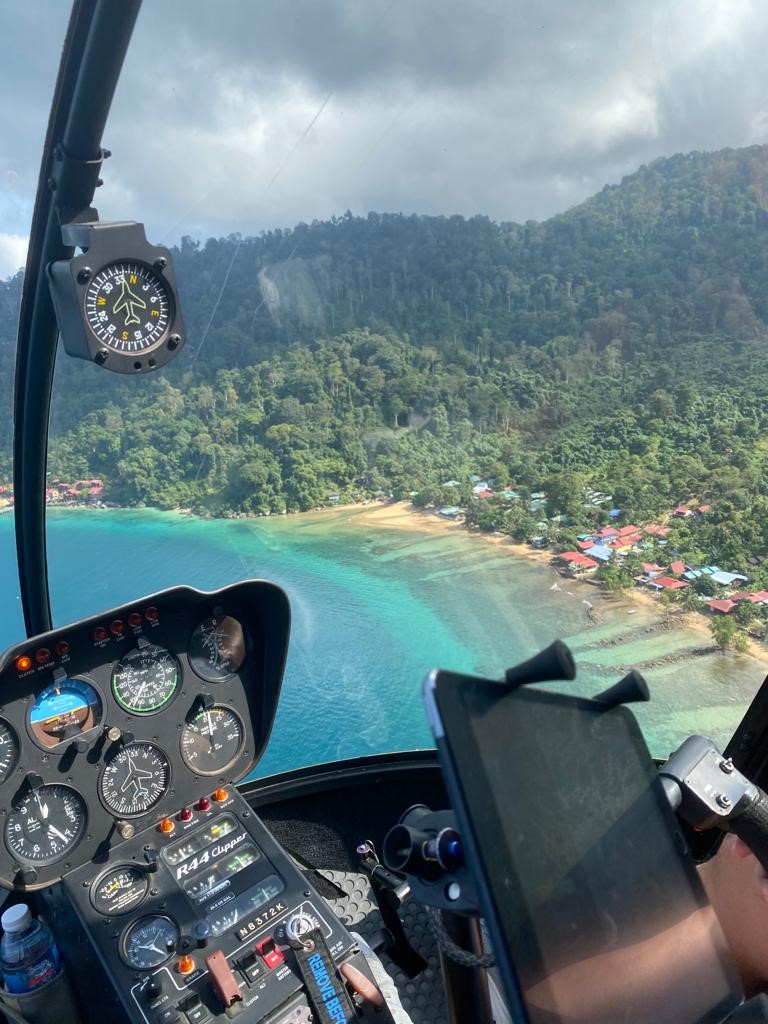 Participants who signed up will be going through a series of flight theory lessons while being able to do the physical flights whenever they are available. All trainees will get the chance to be in the pilot or co-pilot seat of the training aircrafts, namely the R44 Robinson Helicopter. Participants will be able to experience flying in different altitudes, terrains and experience the thrill of the many possibilities with helicopter flying.
How Does It Work?
This is a step-by-step flight experience programme in helicopters, where your ground theory sessions are held in Singapore and the physical helicopter flight training to be done in Malaysia, in which we have more airspace to train in.  This programme is specially designed for individuals who are keen to experience helicopter flying (just for the experience) or to take up a Qualified Flying Certificate in Helicopters.
We welcome participants who are either keen on just doing a few flights for the experience and to discover the basics of piloting an aircraft; or going all the way to pursuing to a full-fledge Private or Commercial Pilot License (Helicopter)!
All of the physical flight training will be conducted in Malaysia (Senai Airport) and hence students will need to have a valid passport for this programme.
Having part of the training done in Singapore (theory) & the flights in Johor Senai Airport would allow most "working class" flight enthusiasts to juggle between training and work schedules. This method of training allows participants to progress at their own pace, and also to save a considerable sum of money on the process – without having the need to incur additional travel expenses and annual leaves to attend training in another country.
Note: Flight training, towards a Pilot's License, is definitely not a "walk in the park". It involves a substantial amount of reading, studying and discipline to follow through the necessary requirements. Training in helicopters are not cheap as well, so do consider carefully before embarking into such training. 
Course Requirements
To be eligible to start training as a student pilot towards a certificate (Solo Flight / PPL / CPL), the candidate must:
1) Be at least 16 years of age
2) Be able to read, speak, write and understand English to a satisfactory level
3) Pass a Pilot Medical Check Up, before first solo flight

If Towards Private Pilot Licence: (minimum requirements)
4) At least 40 hours of flight time to be eligible for practical test 
5) Obtain various endorsements from a Certified Flight Instructor for recommendation towards a practical test 
6) Be at least 17 years old & Pass a Private Pilot Knowledge Test
***If candidate only wants the experience on helicopter flights, and not intending to achieve any formal certifications, he / she need not fulfil any of the above requirements.***
Cost Involved
Ground Training in Singapore – $1,800 for a set of 6 theory lessons, with guidance & tips to passing required exams
Bulk Purchase Flight Hours for Training – $1,050 / hr
Paid By Per Session Flight Hours for Training – $1,250 / hr
Note:
– ground training will be covering 6 different topics, one lesson for each topic lasting about 2.5hrs per session
– per session or bulk flight training hours include instructor fees, fuel required & surcharge (if any), airport take-off & landing fees, and ground handling fees
– bulk purchase will need a minimum of 15 hours up-front payment at one go (non-refundable)
– all flights are weather permitting – no flight no charge (dependable on weather and air traffic circumstances)
– all training lessons / sessions must be pre-arranged with an instructor
– transportation arrangements into Malaysia for flight training are not included, but can be arranged, at additional cost (if needed)
Frequently Asked Questions
Why does the student have to do the flying in Malaysia and not in Singapore?
Singapore airspace is very busy due to our booming commercial airport. While the rest of the airspace are controlled by the military and hence, there isn't any decent flight training space in Singapore. We go to Johor for training cos it offers more air space availability and time slots for flying.
I have an eye-sight issue, I do not have perfect eye-sight. Can I still participate?
Yes! You do not need perfect eye-sight to fly an aircraft.
I am not a Singaporean, am I eligible?
Our policy is, "Anybody can fly!". As long as you have a valid passport and meets the requirements above, you are welcome!
Can females join the course? I'm really interested to become a pilot.
Over the years, we have encountered more and more females in helicopter flying! Gone are the days where males are dominent in aviation. As long as you are above 16, we welcome you!
How long would those flying days be?
General Aviation are mostly conducted via Visual Flight Reference (VFR) and hence, it is very subjected to weather conditions. On days we travel up for flying, we might take the a large part of the day, given that we go across to Johor via land checkpoints, and have to go through 2 sets customs/immigration checks. Since our flights are dependent on weather as well, additional buffer time should be included for all trips. The schedule on such typical days will be briefed to students prior to make necessary arrangements.
Are there insurance coverage?
Both the aircraft, student pilots and instructors are covered on basic insurance. Nonetheless, you are encouraged to purchase your own insurance, if you like, and that includes travel insurance for the trips into Malaysia. They are only day trips mostly.
To sign up, please drop us a note on the contact form.