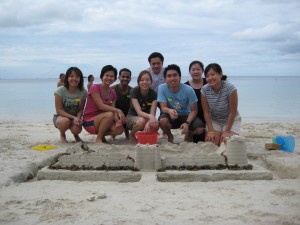 Over at The WOW Experience, we not only have fun but we study to bring out lessons learnt from the many fun corporate activities that we conduct, so as to make learning more fun and interesting.
Procedures and researches were done to develop a series of training and education to our customers. Concepts and methods from United States were adopted while some programs might be developed in-house, riding on the DISC profiling scheme.
We conduct courses and team building programs on a regular basis. Be it a local off-site townhall meeting or an overseas retreat, we have the activities and solution for your company's need. Over the years, we have had tons of happy clients from all sectors of the corporate world. Try us out if you haven't and experience the professionalism and fun engagement you can get from doing an event with us.